Issues with your MPN agreement, including Microsoft Partner Agreement status, adding new Partner Location Accounts (formerly Location MPNs) ;
Partner Center setup, entity validation, or issues with completing your Indirect Reseller signup;
Issues with any other Microsoft-provided Partner Benefits such as Internal Usage Rights (IUR) licenses granted to partners, online portals or services;
Issues with Delegated Admin offers to your customers (e.g. inserting Indirect Reseller role or GDAP Permissions into your customer's tenant);
Solution Partner status with Microsoft.
We recommend that you raise a support case with Microsoft signing in via https://partner.microsoft.com/ and logging a case at the following location:

1) Click on Support link at the top ribbon:

2) Fill in the following form based on the nature of your issue: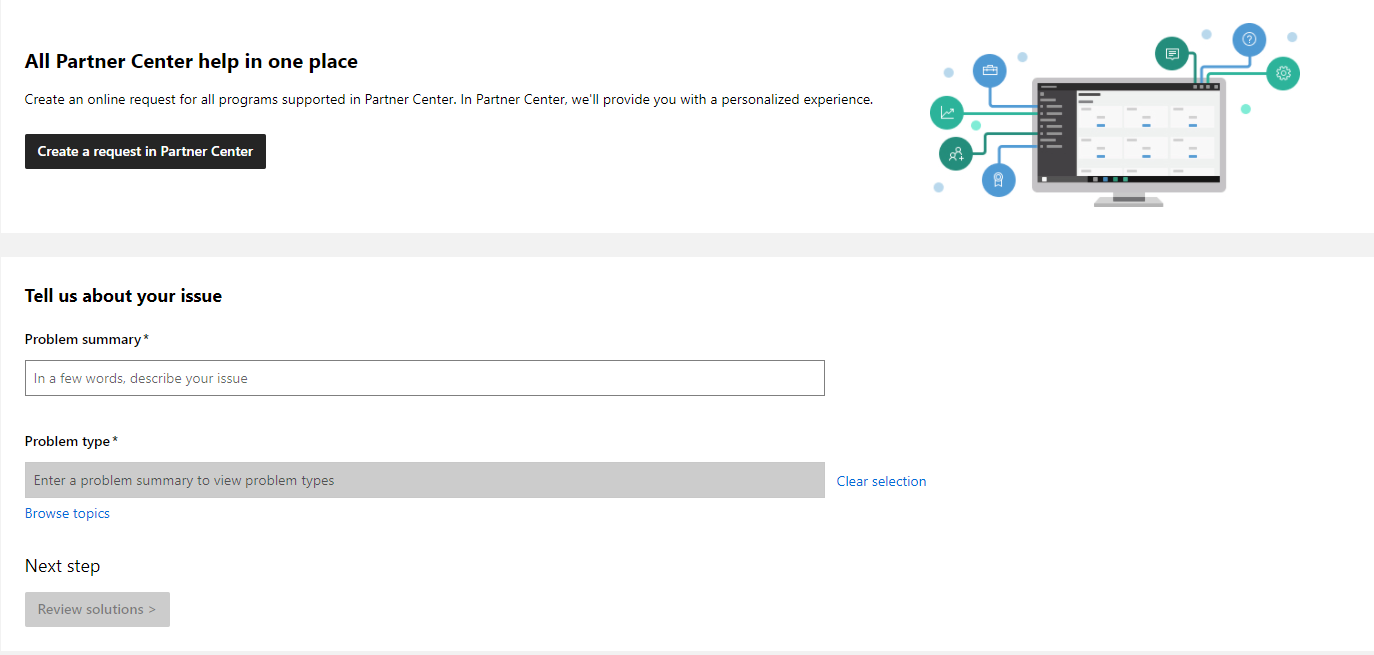 Once you have logged the case with them, we suggest waiting 1-2 hours for them to contact you back. If that does not occur, then feel free to ring Microsoft Support on the following numbers, and select Partner Support from the Voice Menu, and then quote your case number to the support representative.
Microsoft Partner Support phone numbers:
Australia: 132 058, or 02 9870 2200, or 02 8223 9202
China (GCR Region): 800 8190550 or 400 6200550
Indonesia: 001803440421 or (+62 (21) 1 500 288 or +62 (21) 2552 8700 or 0 800 120 1201
Korea: 00079885212491 or +85230027869
Malaysia: 1 800 885 648 or +60 3 7712 4329
New Zealand: +64 9912 8073
Philippines: 1 800 14414127
Singapore: +65 800 852 3543 (+65 6888 8899)
Thailand: 0018004410218
Vietnam: 65 6622 1237
If you have continued issues with Microsoft Partner Support, you can log a case with us, quoting the case number with Microsoft. As a part of our relationship with you, we will endeavour to discuss with our Microsoft contacts to try and get a resolution for you. We unfortunately cannot guarantee any resolution by doing so, it is only a way to request someone to look at it and try to get more traction for your issue.